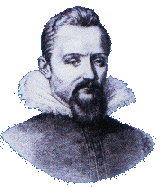 We have named it the Kepler Ball after the great
astronomer Johann Kepler (1571-1630), who
described it in his book "Harmony of the World".
Can you recreate the Kepler Ball?
It is easier than you think!

Hint: There are two known
methods to build the Kepler Ball.
Can you discover a new way?